Friday, 26 April 2019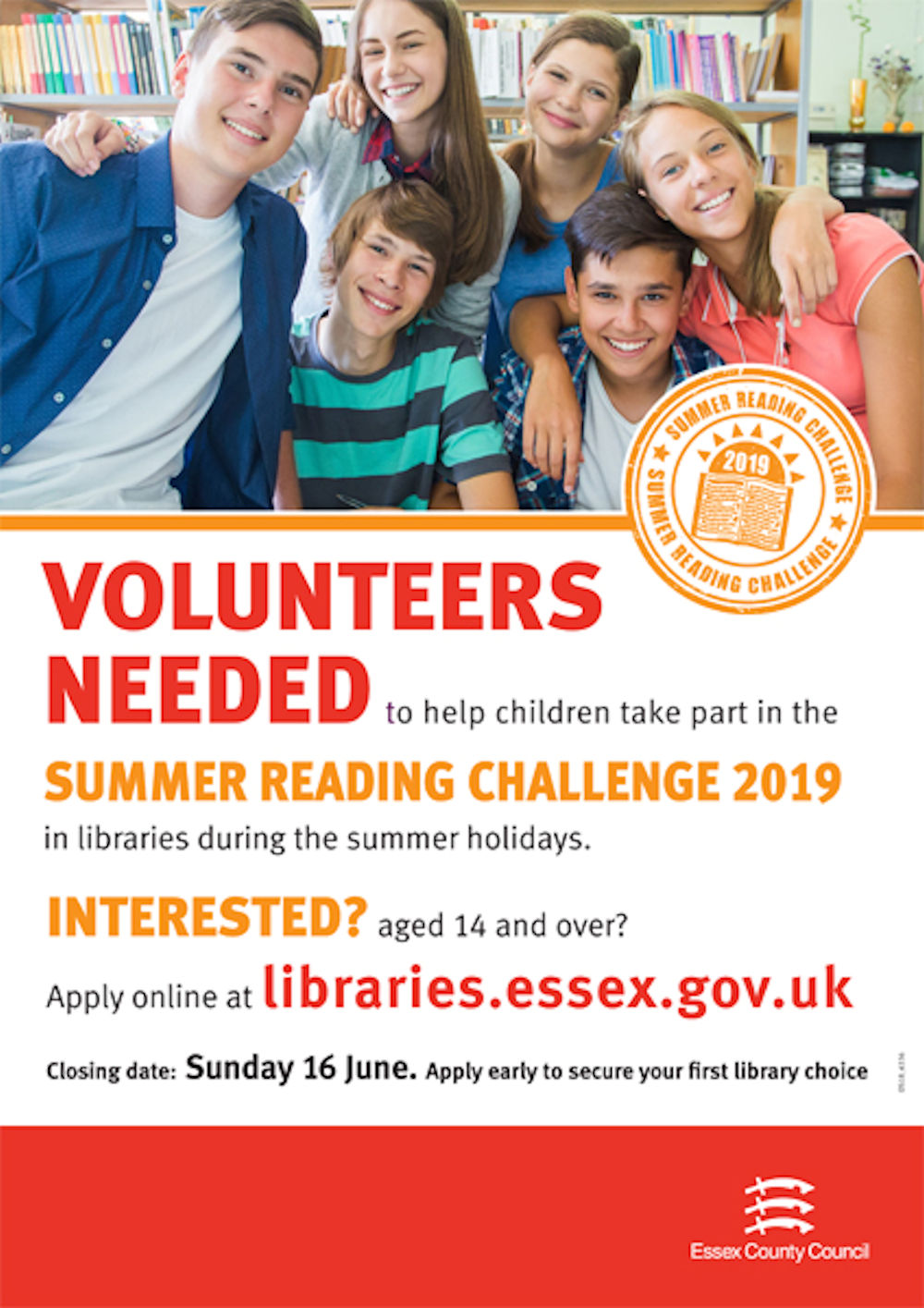 Volunteering information from the local library:
A fantastic summer holiday volunteering opportunity with Essex Libraries, for students aged 14 and over.
Essex Libraries are inviting students aged 14 and over to volunteer in their local library during the summer holidays. Their role will be to encourage children to participate in the annual Summer Reading Challenge and talk to them about the books they are reading. Students can use this opportunity to gain work experience within their community and they can put the volunteering hours towards Youth Award Schemes such as Duke of Edinburgh. Volunteering will help them gain new skills and self-confidence.
Last year we successfully recruited over 490 volunteers, 85% of whom were under 19 years old.
Attached is a poster and role description. We ask our volunteers to volunteer for a minimum of 18 hours – although they are welcome to offer to do more hours if they wish. The online application process is quick and easy.
When the online application form is submitted and processed we will send the applicant a short reference form to be signed by their tutor. They will then need to hand this form in to their placement library.
Further information, the role description and the link to the online form can be found on the Essex Libraries website Summer Reading Challenge Volunteer page. This year's challenge is called Space Chase.
The deadline for applications this year is Sunday 16 June 2018. Students need to be aged 14 or over, but anyone turning 14 during the summer holidays by 1 September 2019 will be accepted. Owing to a high demand for places each library has a maximum number of volunteers they require so these will be allocated on a first come first serve basis.
Summer Reading Challenge Volunteer Recruitment Team
Email:
This email address is being protected from spambots. You need JavaScript enabled to view it.
| libraries.essex.gov.uk
Related Articles
Download Summer_Reading_Challenge_Volunteer_Role_Description.doc